To report a lost or stolen debit card 24/7, call 1-800-500-1044
Wherever you are, the Chambers Bank debit card gives you the flexibility to make purchases without writing a check. Simply present your card to any merchant who accepts MasterCard® debit cards, and your purchase will be deducted automatically from your checking account. Plus, a detailed description of every card purchase and transaction you make appears on your regular, monthly checking statement which helps you better manage your money.
EMV/Chip Protection
All Chambers Bank debit cards are EMV (Chip Cards). Chip cards feature an embedded microchip that provides additional protection from fraud and unauthorized use when used at a chip-enabled card reader. The embedded chip is encrypted, safeguarding your personal information during the transaction.
Instant Issue Debit Cards for Standard and Premium designs
Choose your favorite design below and we'll print your new debit card while you wait! Instant issue debit cards are available at all branches.
Standard designs (Landscape and CB-Green) are available free of charge*; premium designs are available for a $5 fee per card.
*Replacement cards of standard designs are $5.

Business Customer? See our Chambers Business Debit Cards
Now available: Custom Debit Cards
With our Custom Debit Card designer, you can show off a photo of your family, pet, or favorite vacation spot every time you use your Chambers Debit Card! It only takes a few moments to upload an image and get a debit card as unique as you are.
Prefer a fun print or photo of an Arkansas landmark? Browse our gallery images for additional design options.
No matter what kind of image you choose, our Custom Debit Card designer will allow you to preview your design and ensure that you'll be happy with your card.
Custom Debit Cards must be ordered online and delivered via U.S. mail and cannot be issued in our branches. Custom cards are $10 each for uploaded photos and $5 each if you choose a gallery image.
Learn more about Custom Debit Cards
Try our Custom Debit Card Designer
Protect yourself from Debit Card fraud with the SecurLOCK Equip app
SecurLOCK Equip is a mobile app that allows you to control how, when, and where your debit card is used. It is a simple and secure way to manage and monitor your payment transaction activity. SecurLOCK Equip can help keep your card safe and provide instant notifications whenever your card is used.
With SecurLOCK Equip, you can use your smartphone to turn off your card if it's misplaced and turn it back on again when you find it. You can also set transaction spending limits or select geographic locations where your card can be used.
Learn more about SecurLOCK Equip
Standard & Premium Debit Card Designs
Available via mail or by instant-issue at any branch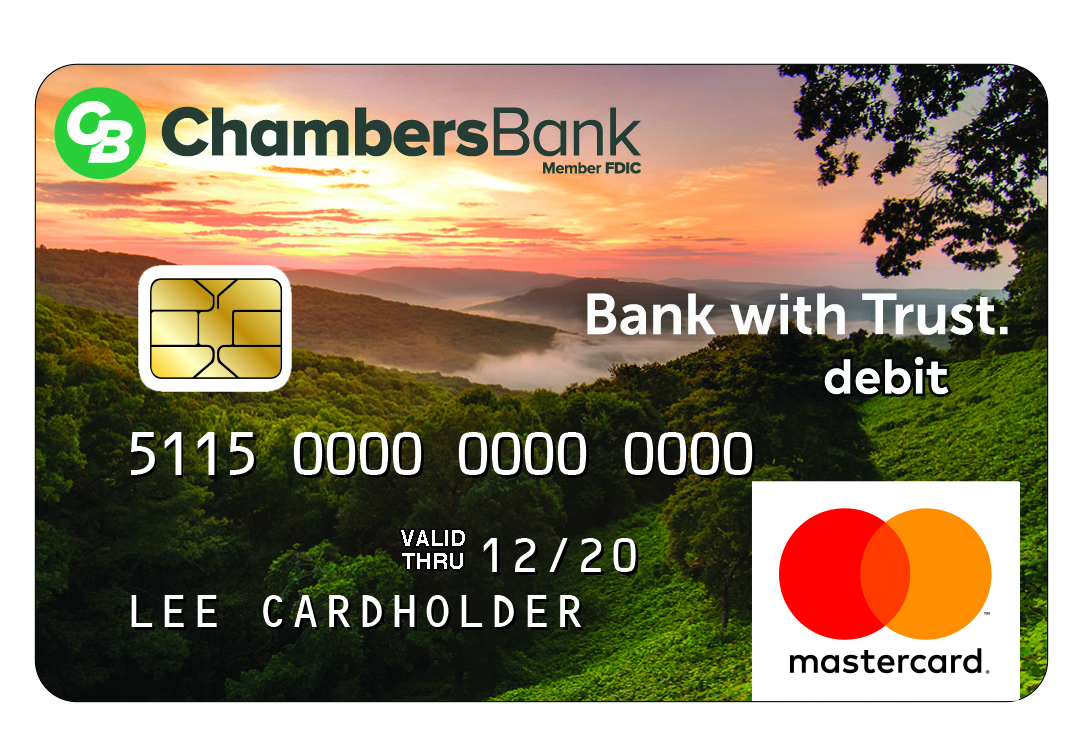 Landscape (Standard Design)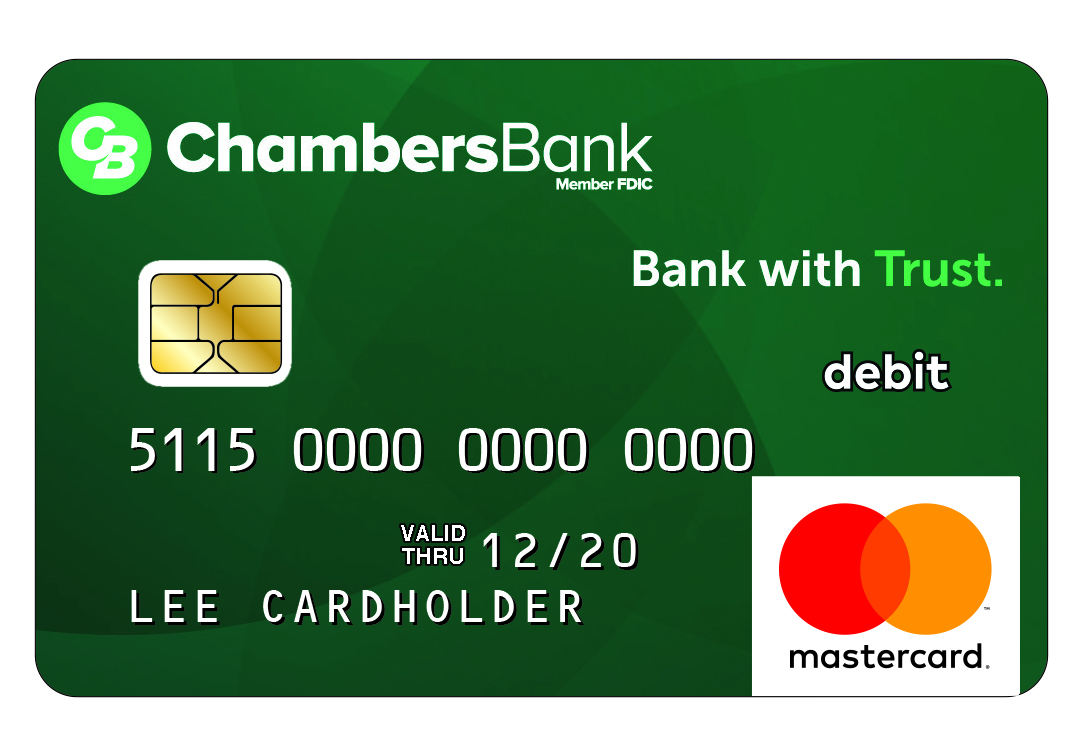 CB Green (Standard Design)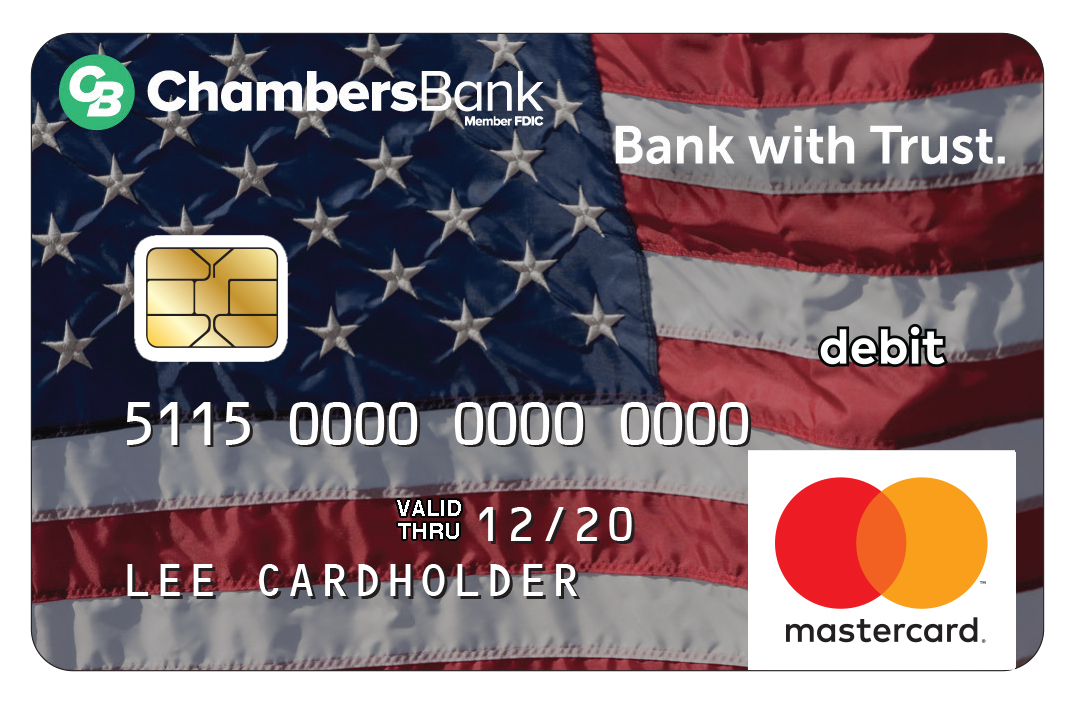 America (Premium Design)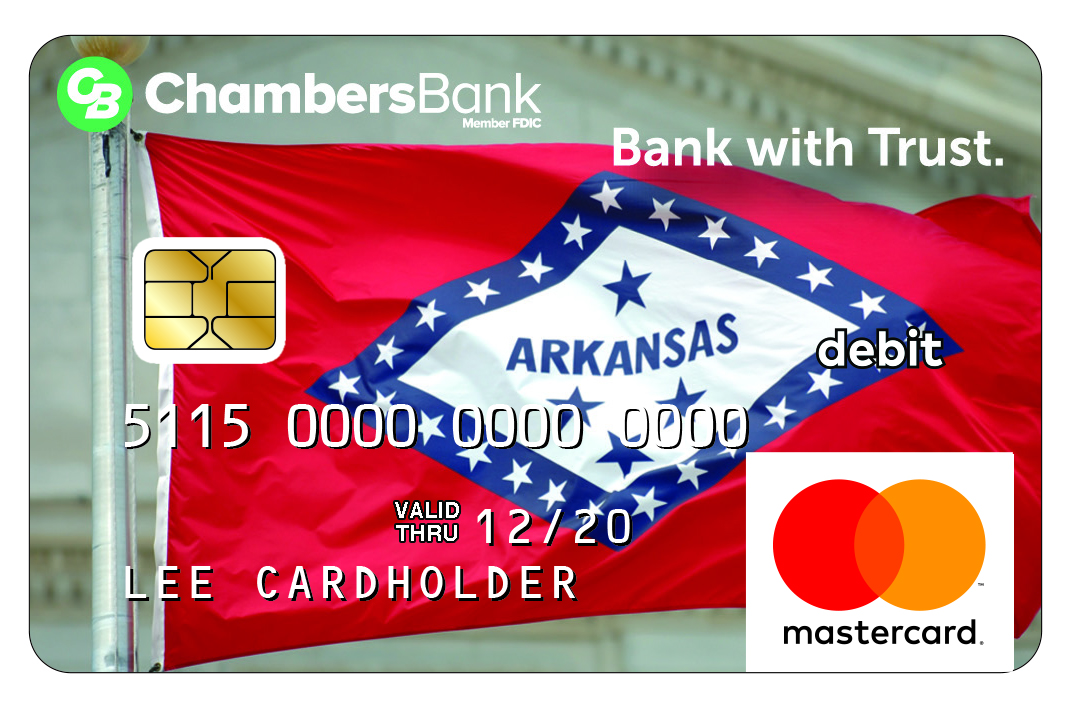 Arkansas (Premium Design)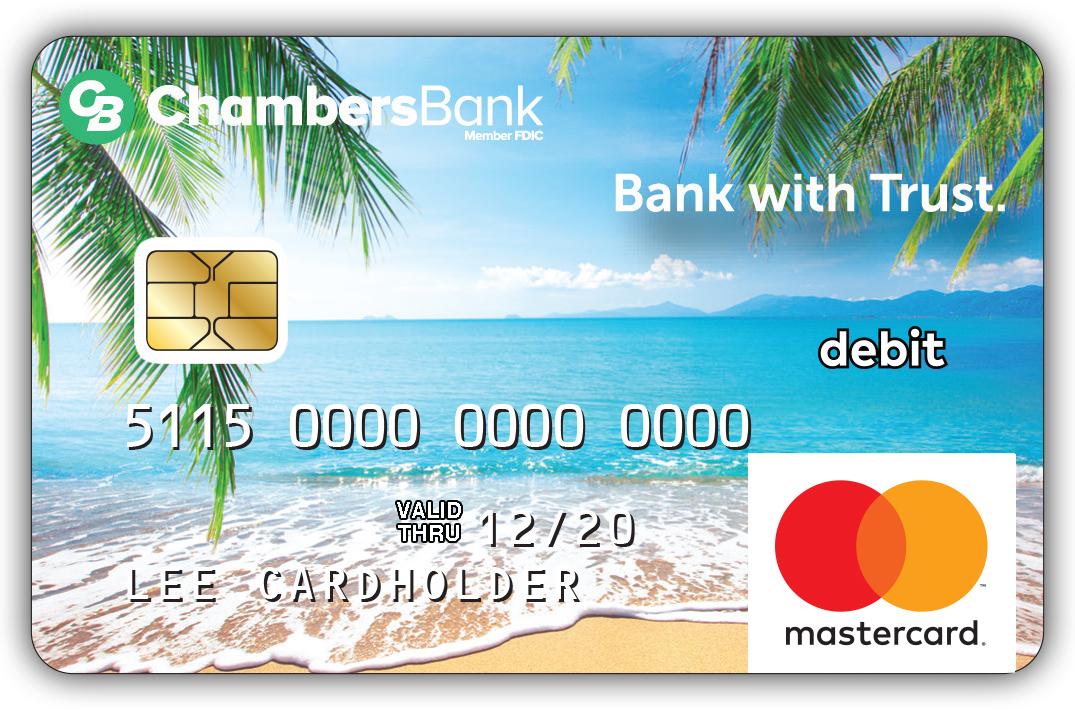 Beach (Premium Design)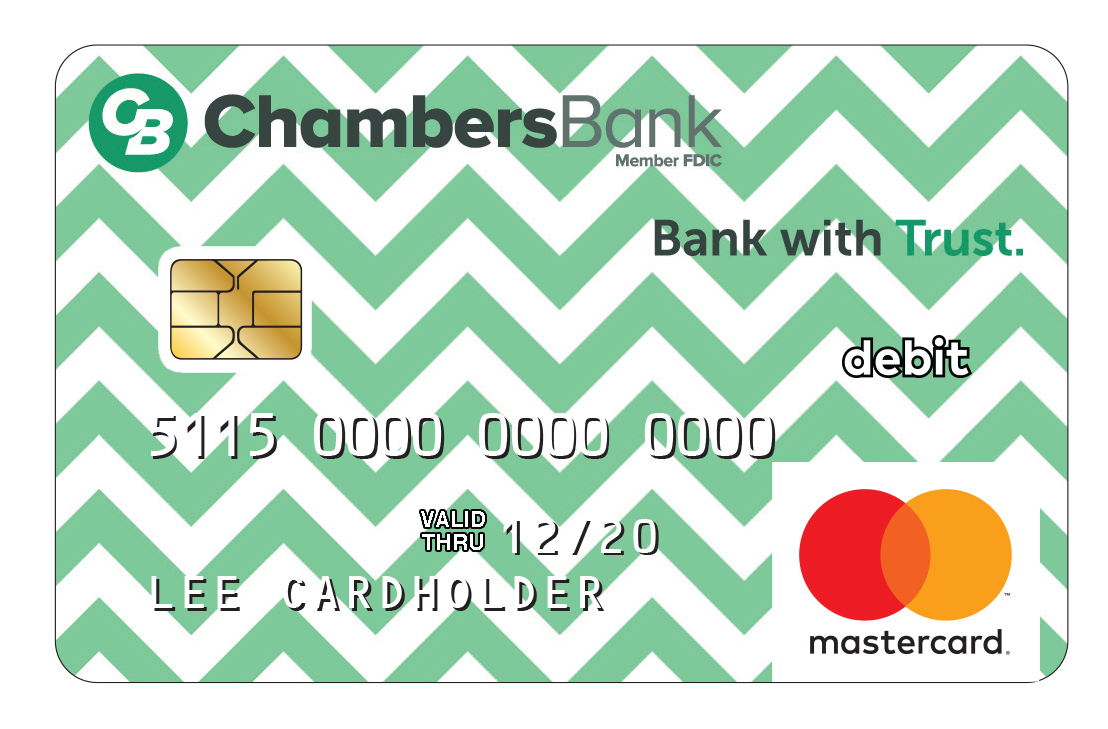 Chevron (Premium Design)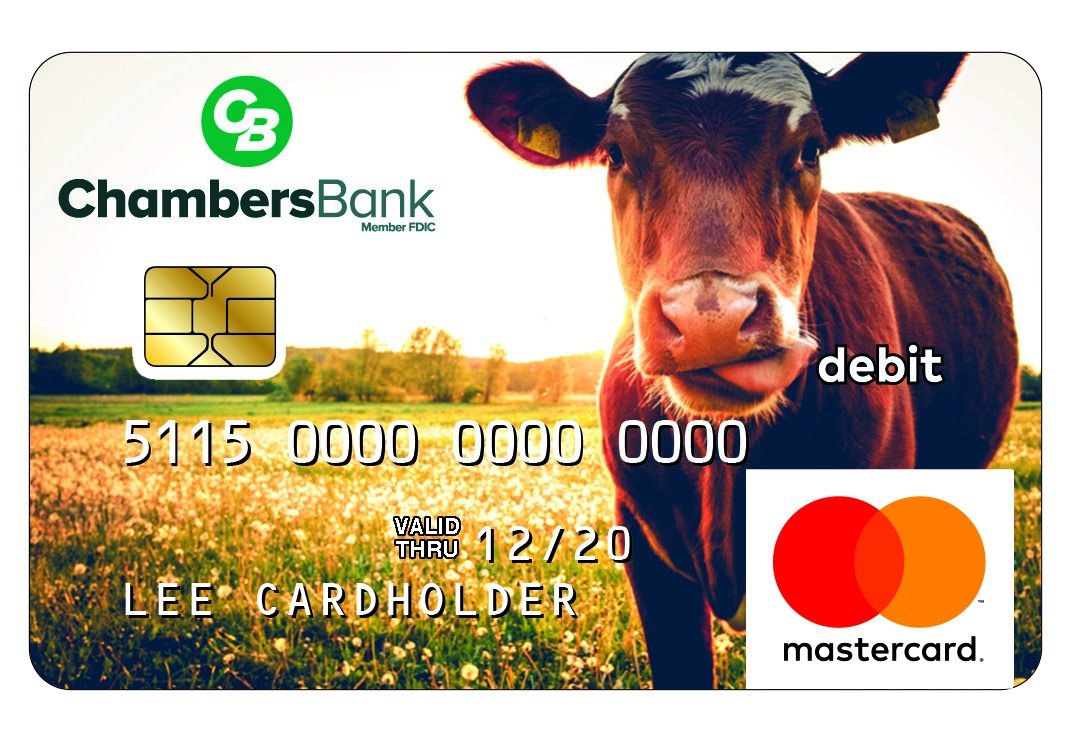 Cow (Premium Design)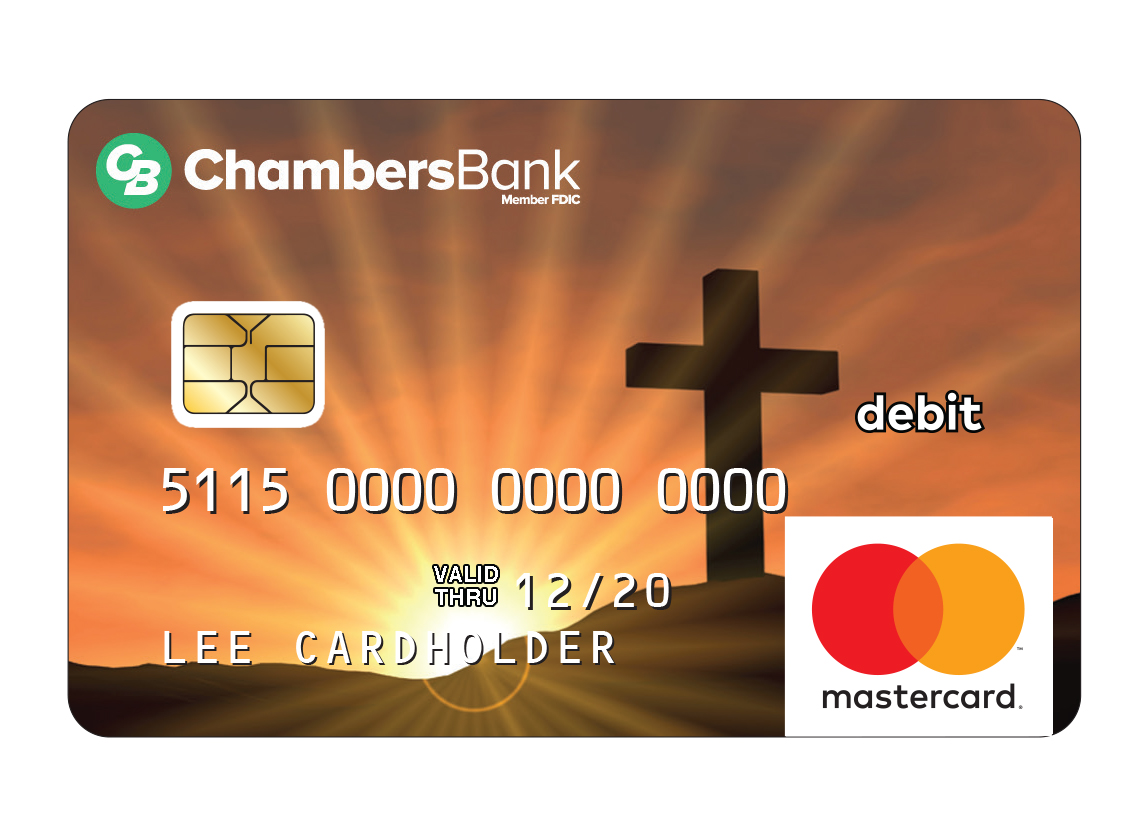 Cross (Premium Design)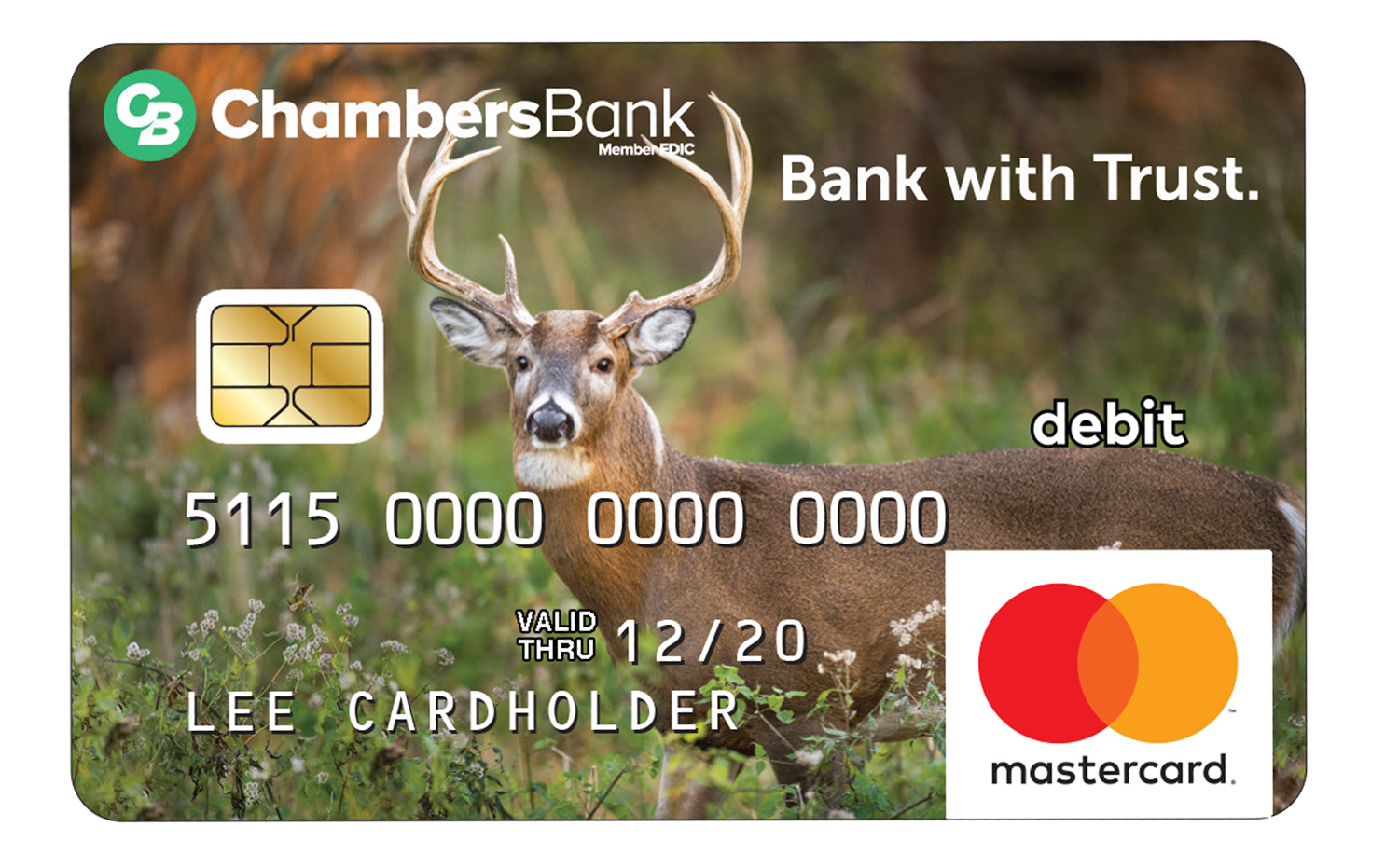 Deer (Premium Design)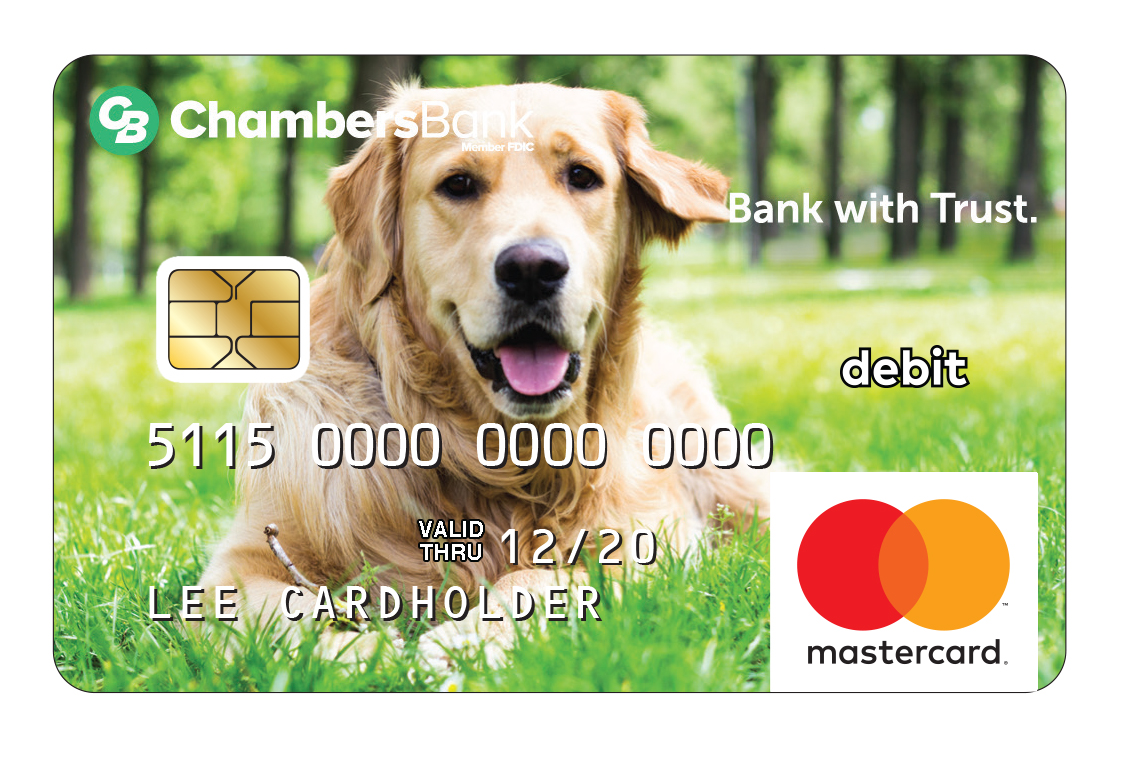 Dog (Premium Design)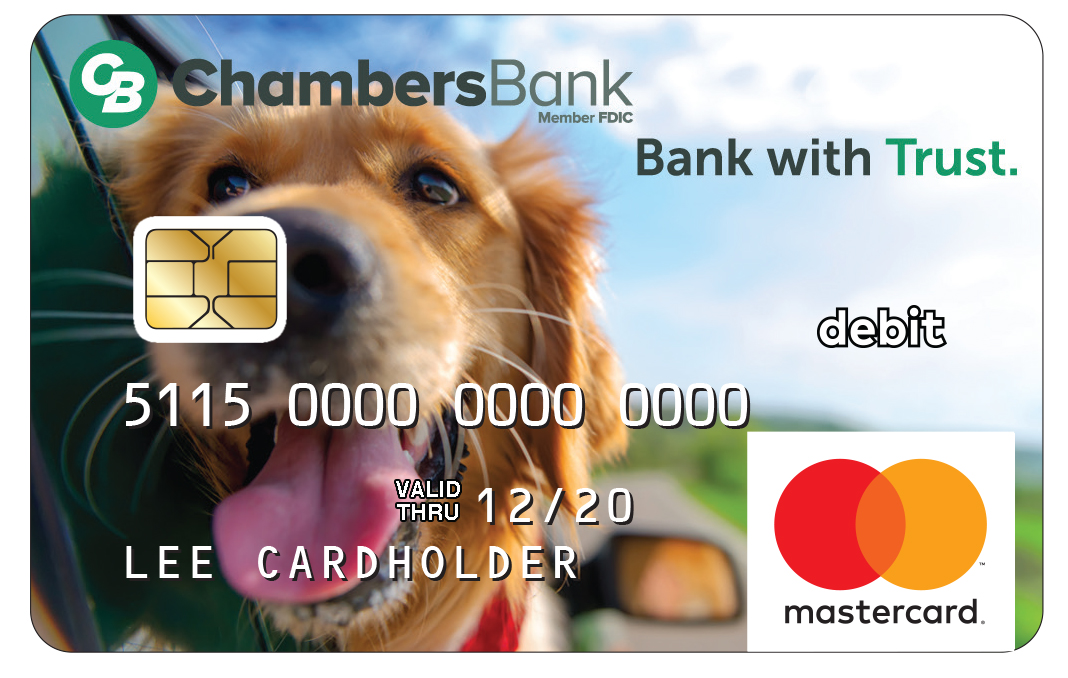 Dog-2 (Premium Design)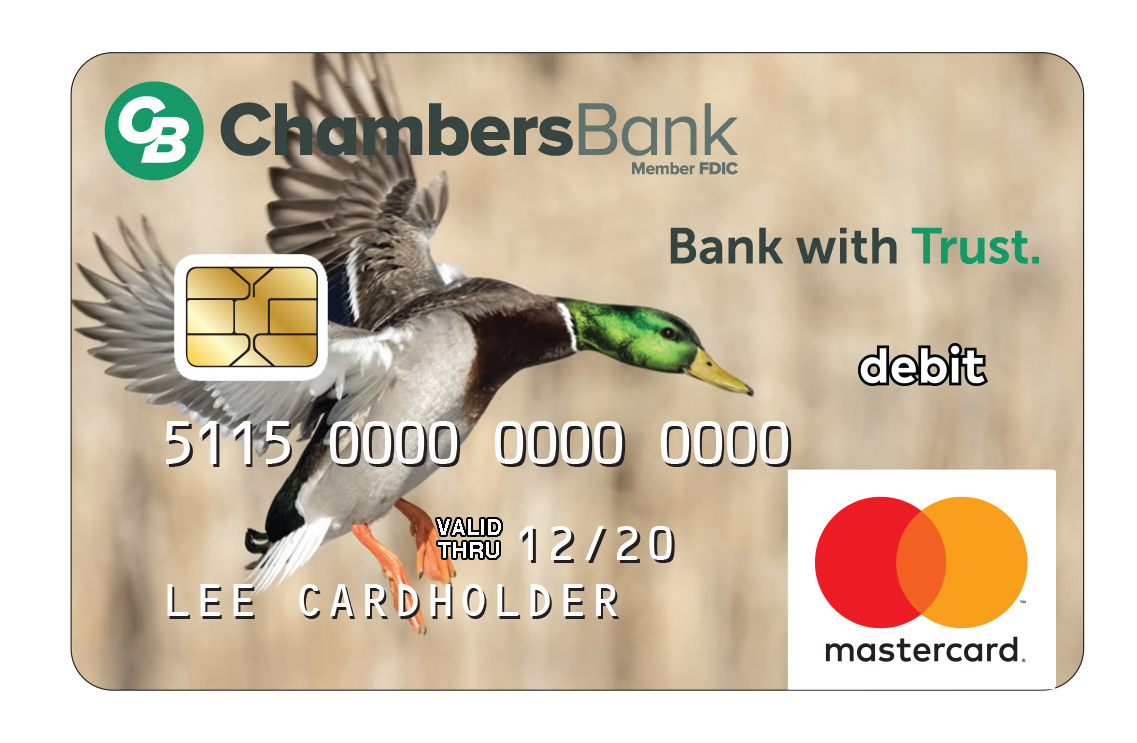 Duck (Premium Design)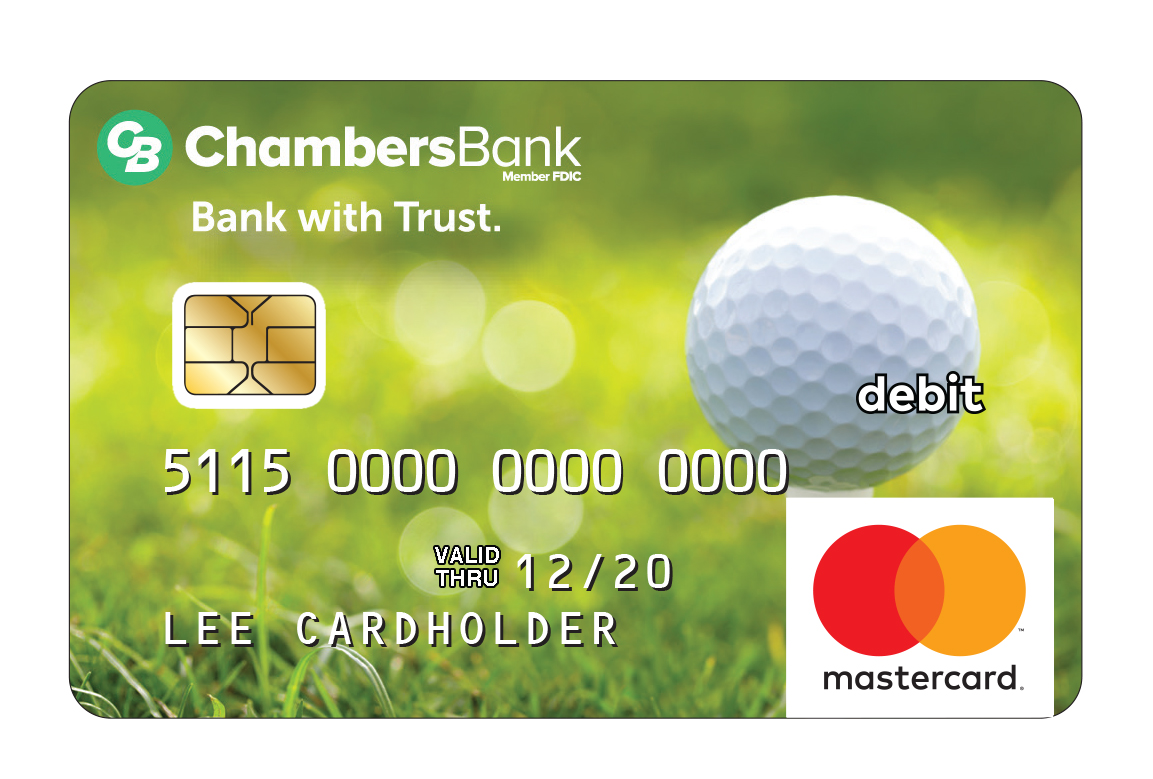 Golf (Premium Design)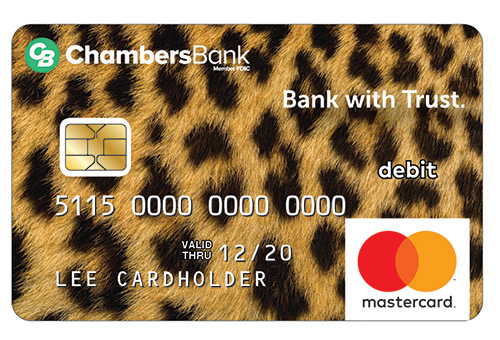 Leopard (Premium Design)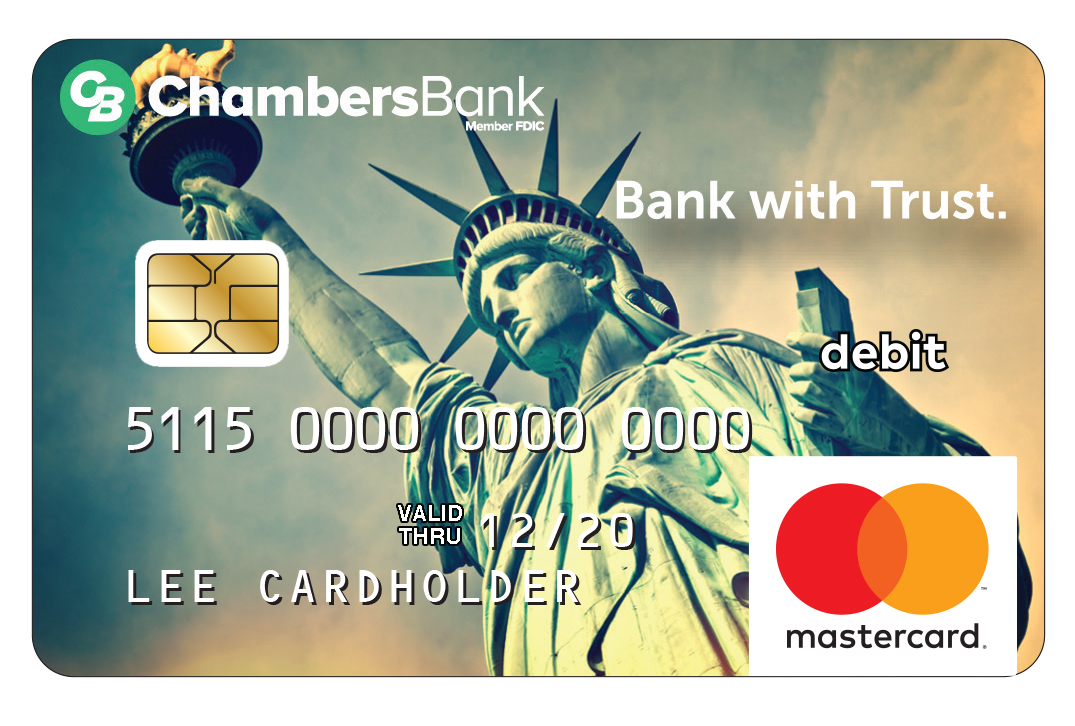 Liberty (Premium Design)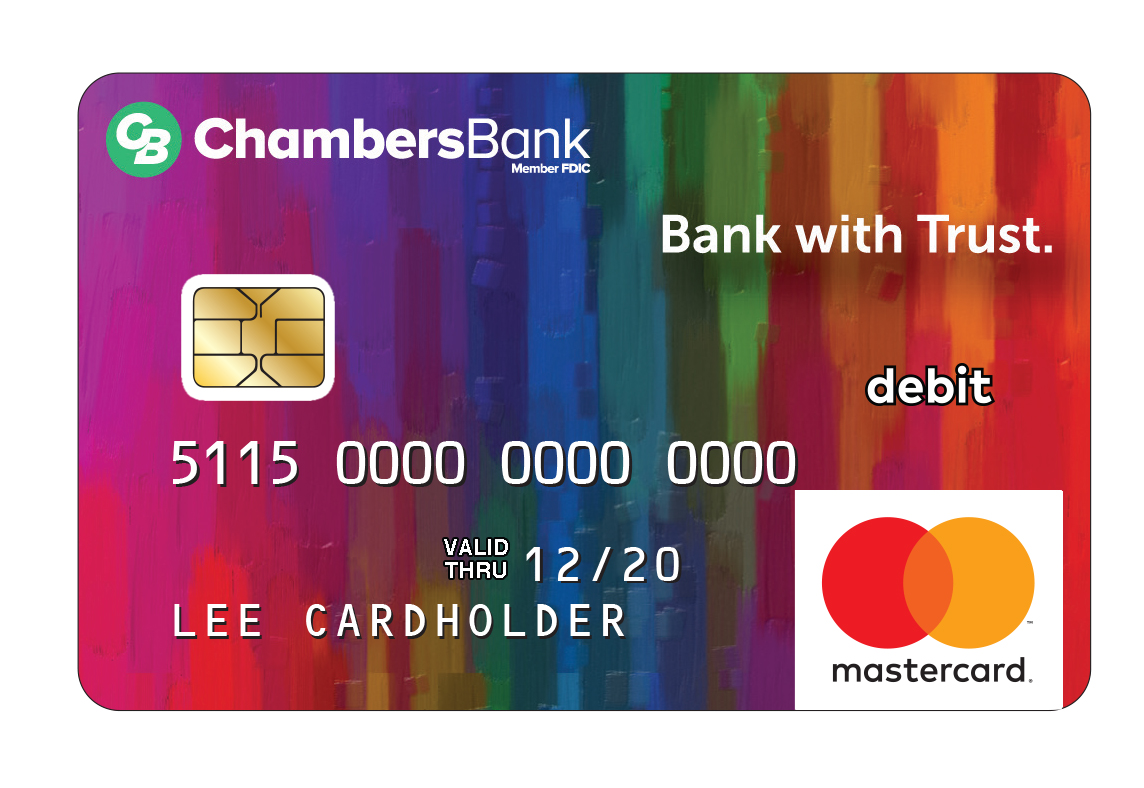 Watercolor (Premium Design)