COVID-19 Vaccine-Related Scams and Cyberattacks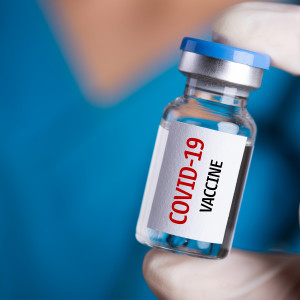 Please be aware that scammers are using the COVID-19 vaccine to potentially commit financial fraud. Already, fraudsters have offered, for a fee, to provide potential victims with the vaccine sooner than permitted under the applicable vaccine distribution plan.
Customers should also be alert to phishing schemes luring victims with fraudulent information about COVID-19 vaccines. Please consult with your doctor or a government source (CDC, Arkansas Department of Health) for the latest information about the vaccine.
5 Ways to Protect Yourself and Others from Vaccine Fraud
source: AARP
Initially,

the vaccine will be available in limited quantities,

so people should turn to trusted resources — their doctor or local health department — for guidance.


People should not buy any kind of coronavirus vaccine or treatment on the internet or from an online pharmacy.


Doses of vaccine that were purchased with U.S. taxpayer dollars will be provided to patients at no cost. Providers, though, may charge an administration fee and have that fee reimbursed by private and public insurance companies. There's also a means of reimbursement for uninsured patients.


Consumers should not respond to any solicitations about the vaccine. "Fraudsters are using telemarketing calls, text messages, social media platforms and door-to-door visits to perpetrate COVID-19-related scams," HHS officials said in the Dec. 3 fraud advisory.


People should not give cash or any other form of payment to suspicious callers, or should they divulge personal, medical or financial information, which criminals can use to fraudulently bill federal health care programs and to commit medical identity theft.
Learn more about Financial Scams & Fraud